About Skiba Vision Center
The leading provider of quality vision care products and personalized optometric services in Alpena.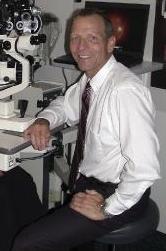 Since 2008, Skiba Vision Center has been the leader and preferred provider of quality vision care products and personalized optometric services to our patients in Alpena and the surrounding areas. Our experienced doctors and staff offer comprehensive vision examinations and specialize in the diagnosis and treatment of a wide array of eye diseases, conditions, and problems.
In our mission to provide the best eye care services possible, our doctors use only the most advanced, state-of-the-art diagnostic technology and eye care products available. We are committed to educating our patients and providing personalized eye care services to the people of Alpena. At Skiba Vision Center, you will find eye care professionals who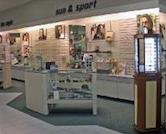 genuinely care about
your health and are dedicated to providing exceptional personal service to everyone who walks through our door.
Schedule an appointment with Dr. Gerald Skiba II at our Alpena optometrist office and give your vision the level of care and attention it deserves.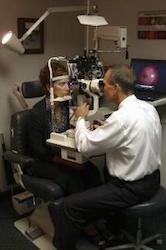 The gift of sight is a precious one and yet many of us take our vision and the health of our eyes for granted. At Skiba Vision Center, we are committed to helping you preserve the health of your eyes no matter what your age or physical condition. Dr. Gerald Skiba has been providing the latest in family eye care services to our patients throughout the Alpena area for 28 years. In that time the field of Optometry has seen dramatic improvements in practices and procedures and Skiba Vision Center has been a leader in offering these services to our valued patients. We are committed to educating our patients to ensure they make the most informed decisions possible concerning the care of their eyes.
Our goal at Skiba Vision Center is to offer the most comprehensive and advanced eye care available in the Alpena area by providing state of the art diagnostics and medical treatments of a wide variety of vision disorders in patients of all ages. From glasses to contact lenses to treatment of degenerative diseases of the eye and emergency procedures, Skiba Vision Center has the experience, the training, the advanced technology and the caring attitude that has made us a leader in the field of total eye care in Alpena.
---
We are a member of Up North Vision Source, a network of eye care professionals dedicated to providing focused, innovative, and trusted care to our communities. Learn more at UpNorthVisionSource.com.